Score Newsletter – Aug 2020
CHECKLIST BEFORE SENDING THIS EMAIL:
Replace the SCORE Logo

at the top of the email with your chapter logo.

Personalize Your Contact Information:

In the footer, hyperlink the email and website links with your info and update address and phone info.

Edit the Social Media Icons:

Edit the hyperlinks for the social media icons, remove any social media icons you do not use.

Edit Email Content:

Replace all placeholder text, images, and delete any blocks you do not need. Update all button hyperlinks.

Update Email Settings:

Update the From, Subject line and Preheader above. All of these are important elements to open rates.

Do

Not

Delete the SBA Block:

The SBA logo and disclaimer text are required.
****DELETE THIS BLOCK BEFORE SENDING****
Small Business News & Events For You
Curated content, from the SCORE Memphis Chapter, just for our local community.
Success Story Of The Month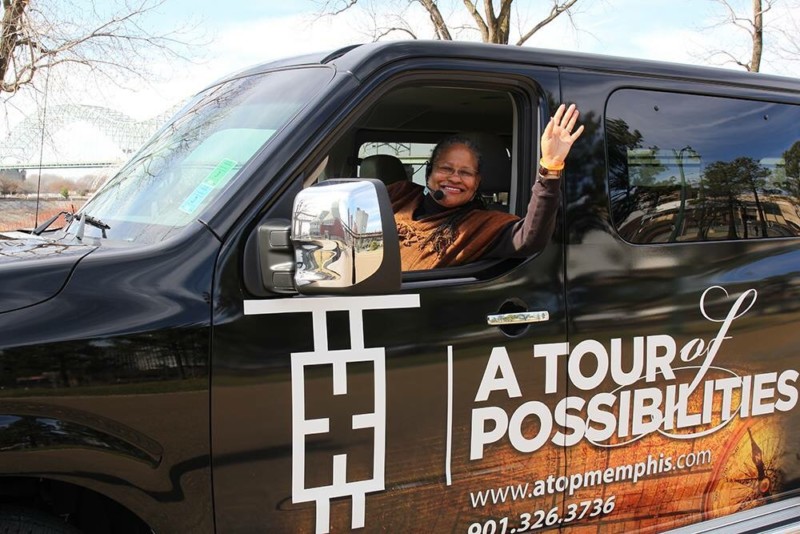 A Tour of Possibilities
was created to share the historical and cultural gems that African Americans have contributed to Memphis, TN.
Our goal is to take visitors and residents alike on an eye-opening journey that enlightens and entertains. We will explore the African American influence on local business, music, sports, politics, education and religion. We will share a perspective of the history of Memphis other traditional tours don't provide.
Curated content based on the hot topics we have seen come into the local office this month.
COVID-19 Is Here. What's Next for Food and Beverage Businesses?

To slow the spread of COVID-19, restaurants and bars across America are taking drastic measures. Many establishments have shifted their business models…

Read More

.
11 Options If Your Small Business Can't Pay Its Bills Due to Coronavirus

Coronavirus is having a significant impact on many small businesses already and no one knows how long or how hard the economy will be affected. If you are having trouble paying your bills due to a slowdown in revenues…

Read More

.
August 6, 2020, 1:00pm EDT

Reopening and Staying Open – How to Assess the Past 60 Days and Prepare for What's Next
If you're like many businesses, you are probably working overtime to navigate the ever-changing landscape created by COVID-19. Whether you've already reopened or will be opening this summer, August will be an ideal time to assess what you've experienced already and develop a strategic plan for the rest of the year.
August 11, 2020, 11:00am EDT

How to Leverage a Virtual Assistant in a Pandemic
A Virtual Assistant can be a valuable asset for any business but especially when resources are scarce and access to funds is limited, such as during the current pandemic. Leveraging a VA can help you manage your time more effectively and allow you to focus on activities that translate faster to business development and growth.
August 25, 2020, 1:00pm EDT

How to Run Great Virtual Events
Running virtual events can be challenging, especially if you've never run one before. However, with a little preparation, tips, and knowing what to expect, you can rock your next virtual event. Join us for this webinar, presented by digital marketing expert Jenna Shaffer, to hear how to run a great virtual event.
Need Help With Your Business or Business Idea?

Mentors at SCORE Memphis are here to provide you local, expert advice. Visit our website or call (901) 544-3588 now to request a mentor.
Help Make Dreams Come True.

Small businesses need your help

! Become a volunteer with SCORE Memphis and help build the Memphis business community. If you enjoy engaging with others and sharing your experience and expertise, please contact us!
SCORE is a nonprofit association dedicated to helping small businesses get off the ground, grow and achieve their goals through education and mentorship. We have been doing this for more than 50 years.
Because our work is supported by the U.S. Small Business Administration, and thanks to our network of 10,000+ volunteers, we are able to deliver our services at no charge or at a very low cost.
Learn more about SCORE.
| | |
| --- | --- |
| | Funded in part through a Cooperative Agreement with the U.S. Small Business Administration. All opinions, conclusions, and/or recommendations expressed herein are those of the author(s) and do not necessarily reflect the views of the SBA. |
scorememphis@comcast.net | https://memphis.score.org | Tel: (901) 544-3588
5100 Poplar Ave., Suite 410, Memphis, TN 38137
THIS IS A TEST EMAIL ONLY.
This email was sent by the author for the sole purpose of testing a draft message. If you believe you have received the message in error, please contact the author by replying to this message. Constant Contact takes reports of abuse very seriously. If you wish to report abuse, please forward this message to
abuse@constantcontact.com
.